Just thought I'd share the family Christmas card I just made at Shutterfly! For sharing this card, I get $10 toward my next order. I'm thinking I may order a photo book :)

To get your $10 credit, create your photo card or other project at Shutterfly.com and then once you've placed your order, the order summary page will give you an option to share your creation.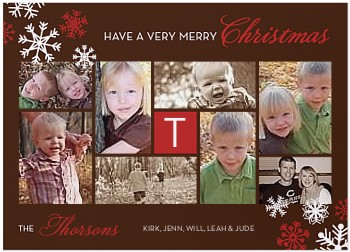 Very Merry Memories Christmas Card

WANT TO SPEAK WITH GRACE TO YOUR KIDS INSTEAD OF YELLING?