When you're thinking about starting a blog, and looking around online for direction on how to do so, sometimes all the different tips and techniques can get overwhelming!
Starting a blog is not expensive, most of the time you can make it happen for as little as $60. And even if you're not super technical, there are ways to get set up that won't make you pull out your hair.
Here are 7 simple steps to starting a blog!
1) Choose a domain name.
A domain name is simply the name of your blog (mine being thepurposefulmom.com). You'll want to choose a domain name that is fairly easy to remember and not incredibly long. You will "buy" the rights to use this domain name using the process I've outlined below. Domains are usually not expensive, mine costs me $10 per year.
2) Purchase hosting for your blog.
Hosting is where your blog "lives". You need a hosting company to hold onto all your information and make it available to readers. Hosting is typically a certain cost per month, but you can buy a yearly subscription and save money. I'll explain this further below.
For hosting, I recommend Bluehost, which will cost $3.95 per month to start. It is a company that uses what's called a "shared server", which saves on cost and is especially useful for beginning bloggers. They have 24/7 customer service, offer one-click WordPress.org install and provide you with an email account. They are a very helpful and trusted company.
I do want to disclose that I am a Bluehost affiliate. This means that if you purchase your hosting through Bluehost I do get a small commission. I only promote products I have actually used and support. My blog was on Bluehost for several years. It does not cost you any extra to purchase hosting through my link, in fact, it will save you money since I can offer exclusive prices as an affiliate!
I highly recommend WordPress.org (rather than it's free cousins WordPress.com and Blogspot.com), because setting up your blog on WordPress.org means you are "self-hosted" rather than relying on Blogspot.com or WordPress.com to keep your blog up and running. If it crashes, you have no control. Also, if you are on WordPress.org, it means that you have your own domain name (for example, http://www.thepurposefulmom.com, rather than http://www.thepurposefulmom.blogspot.com).
The start-up costs for a blog are very minimal! Domains are inexpensive and hosting through the Bluehost deal fits into most every budget. Plus, if you've decided to go for making money with your blog (or plan to down the road) I would highly encourage spending a little money if you can for a hosting company and domain. However, if you really want an absolutely free way to start, you CAN use Blogspot or WordPress.com.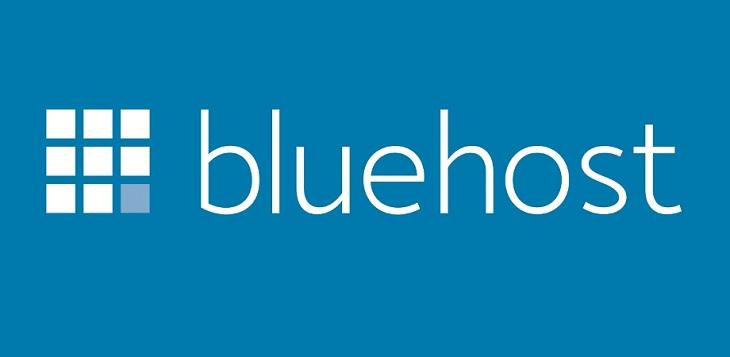 How to purchase hosting and a domain:
Let's assume you've decided to move ahead with purchasing hosting and a domain name. This is what you will do:
Head to Bluehost.com and purchase hosting for between $2.95 – $3.95 a month for 36 months! If you only want to purchase hosting for 12 months, it's still very inexpensive at $8.95 a month. They have a 30 day money-back guarantee, so there's virtually no risk. They may ask you to if you want to add on "upgrades that suit your needs". You can skip these.
You will have the opportunity to choose a domain name in this set-up process. You will retain ownership of this domain name, as long as you renew it every year. My domain costs $10 per year.
Bluehost can walk you through the process in getting signed up through them for hosting as well as launching your blog.
3) Set Up WordPress.
Let Bluehost walk you through installing your WordPress site. You will also be guided through it once you sign up for Bluehost.
Once you set up your site, you will have a login to a "dashboard" area in WordPress. This is where you will add new posts and do all of your writing! This is the "back end" of your blog. When you go to your blog address, that is what your readers will see, the hard work you've done looking simple and easy to read on their screens :)
If you need tutorials on using WordPress, check out WP101. They have thousands of easy to follow tutorials that will answer your questions!
4) Choose a Theme for Your Blog.
There are thousands of free themes, many of which you will find in the dashboard of your WordPress blog. Just navigate in the left-side menu to hover over "Appearance" and then click "themes". You will have the option to "activate" a variety of themes. These will give you a very simple start for a "look" for your blog.
The most important part of starting a blog that grows and becomes profitable is writing good content, so don't get bogged down in choosing a theme right now. Just pick one that is simple and clean and easy to read. Later, you can choose to pay someone to create a custom design for you.
If you're ready for a custom design, I'd highly recommend Samantha from Life in Color Designs. She is affordable, easy to work with, and very talented!
5) Create a Logo for Your Blog.
You can keep this super simple by using a FREE online design program called Canva. They have a ton of templates that are pre-sized and pre-designed where you can just pop in your blog name and upload it to your WordPress site. Watch this tutorial on how to create a super simple logo in Canva!
Feel overwhelmed with the thought of creating a logo right away? You can definitely just plug your blog name into your free theme that you've chosen and leave it at that for now.
6) Write Your First Post.
In the "dashboard" of your blog, click on Add Post. Then write your very first post, add a couple of images and publish!
Start with a post that reflects what your blog will be about. Maybe it's 3 Ways to Deal with Toddler Tantrums. Perhaps it's How to Start Reading the Bible as a New Christian. Or maybe you're writing about 4 Steps to a Healthier Diet. Be sure to make your first post helpful.
Choosing the right topics for your blog may seem overwhelming but there are a couple of ways you can determine what works best.
Figure out what you're passionate and knowledgeable about and could write about for a long time.
Try to find a niche-specific topic: just about every topic has been covered, but the more specific you can be (for example: keto recipes rather than just recipes), the better chance you have of growing your blog. That doesn't mean you can't write about other topics from time to time. A lot of women have success with lifestyle blogs: writing about several topics that all fall under the same broad theme (motherhood, Christianity, healthy living, etc). In fact, the second-highest earnings for blog income are lifestyle blogs. And remember, even if a topic has been covered, your voice is unique!
Before you start sharing on social media, write 5-10 posts. Consider guest blogging on another blogger's website who is in your same niche to get your name out there. Don't be afraid to ask friends and family to share your content.
Don't overthink it! For now, just write and publish one post about something you know and want to share with others, even if you're scared!
7) Find Your First Blog Readers!
You need people to read your blog, so why not start with people you already know? It can be intimidating to ask people to read what you've written, but by and large your friends and family want to support you.
One simple way to get your first 50 pageviews is to message or email friends and family and let them know you've set up a blog and what you'll be writing about and what your purpose is for writing. Give them a link to your first post. Ask for feedback if you want! Ask them to share your post on social media if they find it helpful. Thank them for their support!
Use social media to find readers as well. Pick one social media account that you want to focus on. For me, that was Pinterest. But some people prefer Facebook or Instagram (if you're great at taking engaging photos, this is a great platform to start on).
Consider signing up for an email service so you can get people to sign up for your posts and email them once a week or so.
I hope this tutorial has helped you see how simple setting up a blog can be! It might take a bit of a learning curve but you can do this!!
Any questions or clarifications you need? I'd be happy to answer! Leave them in the comments!