Here are ten powerful prayer journals for moms, both those that I've used for myself and others that look amazing and helpful for nurturing your prayer life no matter what your needs!
Prayer Journals for Moms
Each day contains a prayer prompt (I am using this journal this year!)
Beautiful and simple journal with a daily verse from Dayspring. Buy it on Amazon.
This journal has Scripture, a reflection and space for you to write out prayers or observations. One commenter said it feels almost like a devotional!
"Be Still" is my theme for 2021! I believe in this time in history, we all need to be still before the Lord. This journal offers Scripture, encouragement and prayers that remind us of this practice and it is beautifully designed, making it perfect for keeping for many years and also for giving as a gift!
This journal is very simple, made specifically for writing prayers of thanks! "Each well designed and inspirational weekly spread contains space to list out three things you are thankful for along with weekly scripture."
Prefer to keep track of prayers and prayer requests in a portable form? Try this mini prayer journal from The Daily Grace.
This unique prayer journal is an engaging and creative way for you to experience the power of prayer. Every page will guide you to create your very own prayer map as you write out specific thoughts, ideas, and lists, which you can follow–from start to finish–as you talk to God. The Prayer Map for Women will not only encourage you to spend time talking with God about the things that matter most…it will also help you build a healthy spiritual habit of continual prayer for life.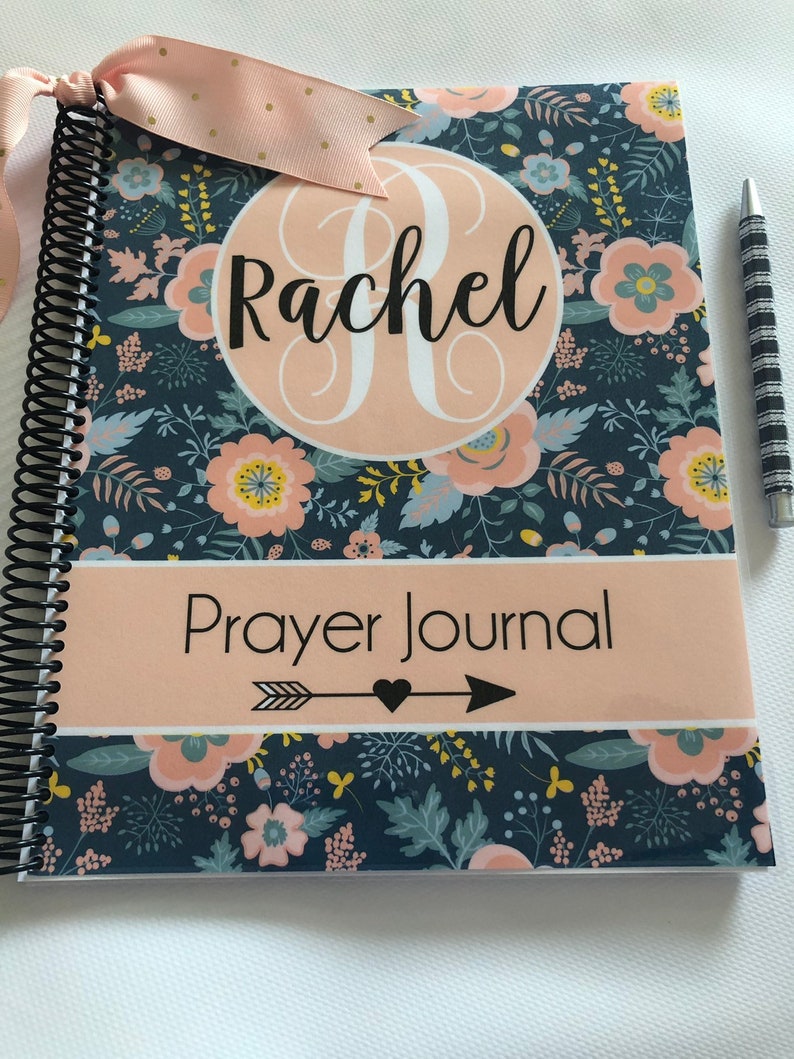 I love this idea for a prayer journal! Having one personalized for you (or as a gift for someone you love) is a great keepsake. The inside of this journal lists prayer prompts for each day, which is so helpful when you're not sure how to start or what to say! Check it out on Etsy.
"He Restores My Soul" guided prayer journal and a Bible study notebook designed to be an intricate tool for your daily time with God. So beautiful too! You can see more photos on Etsy.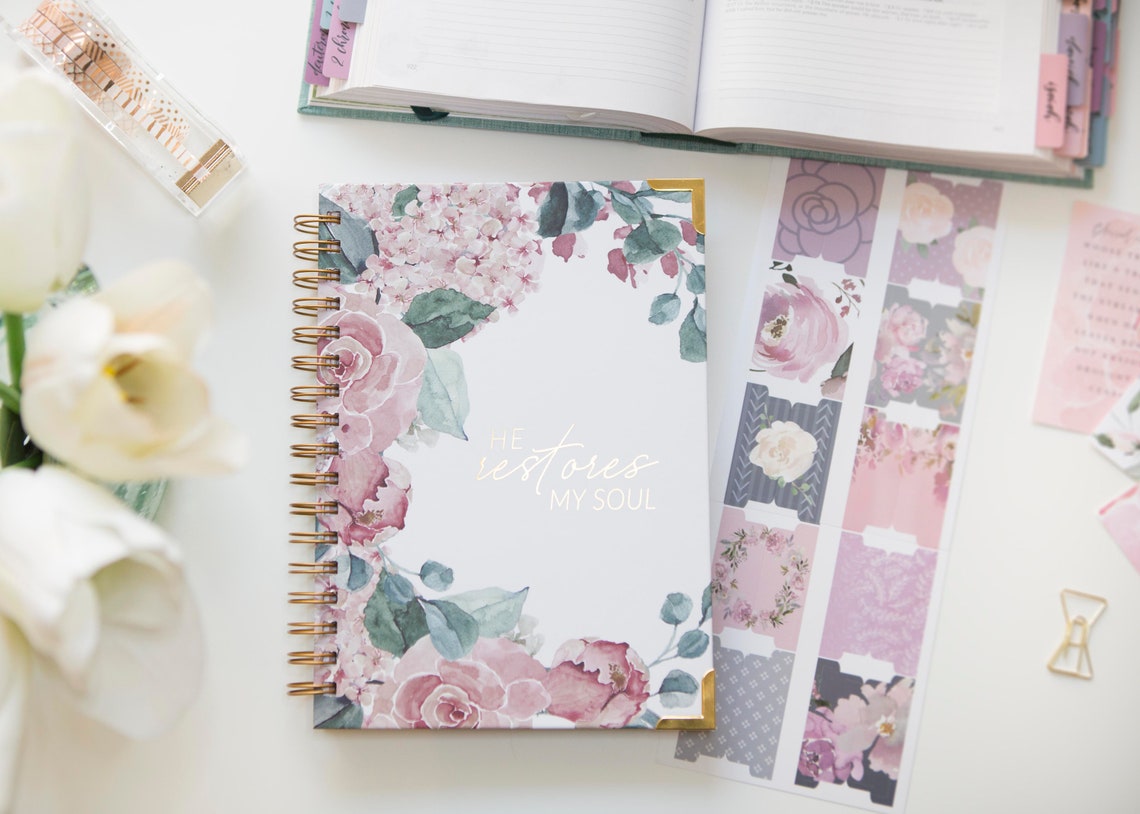 This 40-day journal walks through Scripture that addresses our anxiety and teaches us to pray God's Word. Each day consists of a Scripture passage that is printed in the journal, guided prayers, space for reflection and praise, and practical action steps to use Scripture and prayer to combat anxiety.
I hope these suggestions are helpful to you in cultivating a strong life of prayer!
Sign up and receive the 90 Days in the Psalms reading plan plus a devotional every two weeks, delivered straight to your inbox!