Easter Story Snack Mix with Free Printable PDF
Here's a great Resurrection snack activity: The Easter Story Snack Mix.
We used this for our Sunday school this past Sunday and the kids enjoyed learning about what each snack item stands for and its significance to the Scripture verses that connect to the truth of Jesus' death and resurrection.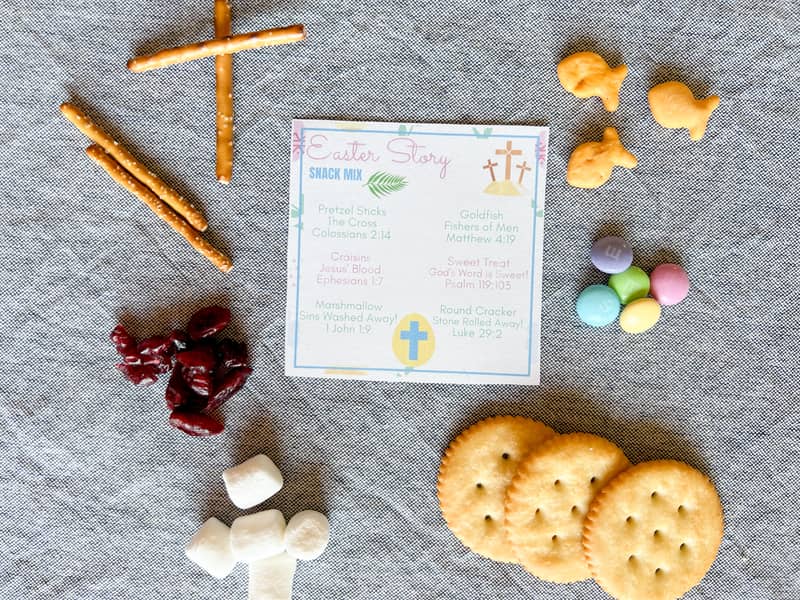 I originally got this idea from Julie at Happy Home Fairy and recreated it for our Sunday school students at church.
Grab the Easter Story Snack Mix printable here and follow the quick directions:
Print out as many copies of the snack mix "guide" as you need and cut each page into six "tags"
Punch a hole in the middle of each "tag"
Add the snack mix ingredients into a clear plastic treat bag
Run a ribbon through each tag and tie the bags closed
Talk through the Bible verses and what each snack mix item stands for with your children or students
Alternative ingredient ideas: red jellybeans in place of craisins or chocolate chips in place of M&Ms.
You can certainly use these other places as well. Put some bags of mix together at home and bring them to your Sunday family gathering to give out as little Easter gifts.
Have a blessed Resurrection Sunday. He is Risen!
"We know that Christ, being raised from the dead, will never die again; death no longer has dominion over him." Romans 6:9
Check these out:
50+ Christ-Centered Easter Basket Ideas for Kids