Looking for some unique and meaningful Mother's Day gifts?
There are lots of choices out there, but I've rounded up some of my favorite things and also some of what I consider to be the best ideas that are:
DIY Mother's Day Gifts
Meaningful, useful gifts for moms or the mom figure in your life
Spiritually encouraging Mother's Day gifts
Here are 21 Unique and Meaningful Mother's Day Gift Ideas!
Get your creative juices flowing with DIY Mother's Day Gifts!
I have to be the one to encourage my husband to have the kids help make something for me, so often I opt to work with the kids to make something for their grandmothers. Some ideas:
Mother's Day Chocolate Bouquet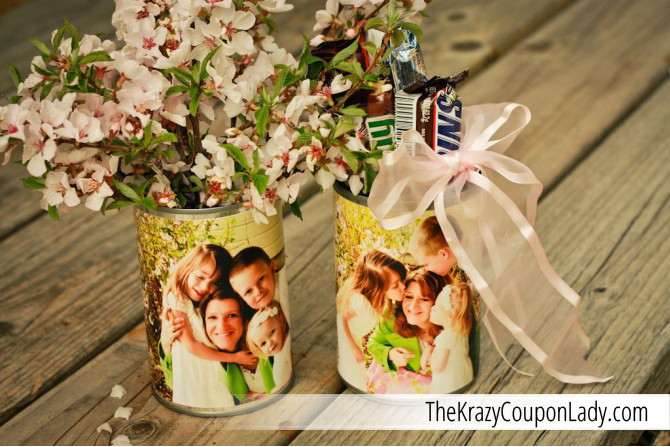 Mother's Day in a Jar (seriously LOVE this!!)
Raspberry Lemonade Sugar Scrub
DIY Peppermint Whipped Body Butter with Essential Oils
For a Mom Friend (Mommy Survival Kit)
Meaningful Gifts All Moms Can Enjoy
Handmade Lip Balm – My absolute favorite natural lip balm is the peppermint balm from MadeOn. I've given many away as gifts and they are raved about!! The MadeOn store has many natural, handmade items, including the Peppermint Lip Balm as well as a Mother's Day Gift Package and more. You can see what I'm talking about right here.
Simple Sentiments Necklace on Jane.com (If you've never heard of Jane, it is an online marketplace for small brick and mortar businesses so they can sell their creations and merchandise in order to reach a larger audience!) There are lots of other Mother's Day gift ideas on Jane right here.
Magnolia Table Cookbook – Joanna Gaines. Need I say anything more? ;) I also received this Pioneer Woman cookbook for Christmas and love the 16 minute meals and freezer favorites!
Handmade Floral Pitcher – Isn't this beautiful? Handmade by a small business owner, sold via Amazon.
Instant Pot – Because some moms (like me!) love to get appliances for Mother's Day! Grab a copy of this Instant Pot cookbook to go along with it!
Essential Oils – Does a mom in your life love Essential Oils? Getting a pretty diffuser and a couple of oils would be the perfect present!
We buy our oils from Rocky Mountain Oils. They have a Mother's Day Sale going on May 4-May 13! Check out the details in this post!
I am enamored with Erin Condren planners and stationary! They are so pretty and well-designed! One of her products would be a fun gift for a mom who loves to write everything down and still send notes to people in the mail (like my mom!).
Spiritually Encouraging Mother's Day Gifts
Sometimes, we as moms get weary and worn. I think a great way to encourage a mom or grandmother would be to give her something that boosts her faith and reminds her of God's love and care. I know I need to be reminded of that often!
God Is Able – Insulated Straw Tumbler & Bible Case Gift Set – This pretty Bible case and tumbler are so cheerful!
And from 5/3-5/9, ALL gift sets from Dayspring ship free! No code needed.
Dayspring offers free shipping over an order of $50 regularly, if you find other gifts you like!
Teapot and Tea Bag Holder – So sweet!!
Love Joy Peace Devotional Journal – Prompts and questions lead into pages for journaling. Devotions are included for each of the fruit described in Galatians 5: love, joy, peace, patience, kindness, goodness, gentleness, faithfulness, and self-control.
Scripture Coloring Books – There are a lot to choose from. Here are 10 beautiful and practical choices.
Bible Verse Wooden Tray – This would be perfect for summer, for serving drinks and snacks outdoors or just for the middle of the kitchen table!
One last little idea…..send a FREE Mother's Day eCard from Dayspring!
Have a blessed Mother's Day!
WANT TO SPEAK WITH GRACE TO YOUR KIDS INSTEAD OF YELLING?