With Easter/Resurrection Sunday quickly approaching, I thought I'd share some Christ-Centered Easter activities for kids and whole families!
We have done a few of these activities, and honestly I tend to be very simple at this time of year. My husband is a pastor and so this Lenten and Easter season are a busy one for us.
All that to say, don't feel like you should do all of these or that you're not a creative mom if you choose the simplest one!
Reading the story of Christ's trial, death and resurrection are the integral part of this holiday, and reading that straight from the Scriptures is the most important thing you can do with your family to remind them of God's great love for us, the littlest ones hearing this beautiful redemption story for the very first time!
If you'd like to supplement with an activity and craft or two (or a recipe!), here are 20 Easter activities I have found that are educational, creative and fun, helping you keep Easter centered on Jesus!
20 Christ-Centered Easter Activities for Kids and Families
Five Faith-Based Easter Art Projects
Easter Bible Reading Plan (Read-to-Me)
Easter Bible Reading Plan for Independent Readers
A Sense of the Resurrection (An Easter Experience for Families)
Easter Morning Scavenger Hunt for Preschoolers Printable
Christ-Centered Easter Sensory Bin
Salad Spinner Calvary Painting (Plus 4 More Crafts)
Crown of Thorns with Clay Dough
The Joy Journey: Christ-Centered Easter Printable Activities
Preschool Easter Story Eggs and Poem
Easter Cross Paper Plate Craft
On the Road to Easter Word Search Printable
Make an Easter Tomb Using Natural Materials
Resurrection Eggs for Toddlers
Easter Resurrection Play Set (DIY)
Holy Week in Handprints (this is SO fun!) We did it last year, below you can see my daughter getting her foot painted (it really tickled!)
Christian Easter Tomb Craft for Kids
Easter Resurrection Rolls Story and Craft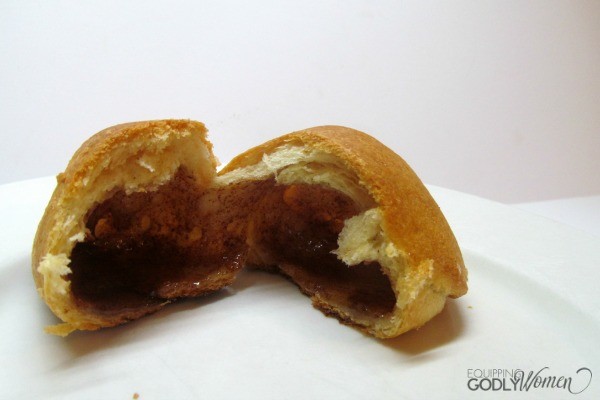 Must-Have Christian Easter books for kids
Once you choose a couple of crafts to do with your kids, continue to keep it simple by reading the Easter story to them!
You can read it out of a children's Bible storybook or straight from the Bible.
Then, choose one or two of these must-have Christian Resurrection books for kids that helps them keep their eyes on Jesus (instead of their Easter basket!) ;)
See my recommendations by clicking the photo below, or clicking HERE!
I pray that this season of Lent and Easter would be a memorable one for your family!
Pray through Scripture for the 40 Days of Lent!