Try one of these easy and fun Valentine's Day bible crafts with your preschooler (toddlers and kindergarteners love them too!) to teach your children about God's love!
---
Valentine's Day is a bright spot in bleak winter days here in South Dakota! Maybe that's why I love doing Valentine's Day crafts with my kids–the reds and pinks are so cheerful!
Over the years I've done a lot of crafts with my kids, but I'm not a creative mom. So I always keep crafts simple and use supplies I already have or that I can find very easily.
Valentine's Day is also a great opportunity to highlight God's love for us and how we can show love to others. 
With that in mind, here are some fun Bible-based Valentine's Day craft ideas that we've done in the past as well as some newer crafts we might try this year!
>>>Just click on each craft title to visit the blog where you can find them! 
Valentine's Day Bible Crafts for Preschoolers and Toddlers
1. Heart Stamp Cards Valentine's Day Craft
If you want to make Valentines for loved ones with a special homemade touch, make this Heart Stamp Craft, like my daughter Lydia is doing below!
Take a clean toilet paper roll, bend it into a heart shape and tape it so it doesn't move.
Put out some red washable paint and let your preschooler "stamp" hearts on cardstock paper!
Once it's dry, you can fold it and write in a Bible verse about love. Have your child sign it and send it in the mail to brighten someone's day! 
You could make this craft with your children and then write "Jesus" or "God" Loves You on the front!
Really simple here–learning about 1 Corinthians 13 verses with these coloring pages from The Crafty Classroom!
5. God Loves Me Stained Glass Craft
I found this heart stained glass craft as an image with no instructions on Pinterest, but is easy to recreate on your own!
This isn't exactly Bible based, but it's soooo cute!! You could turn the butterfly around and write a Bible verse on the back. I think this is what we'll make for grandparents this year!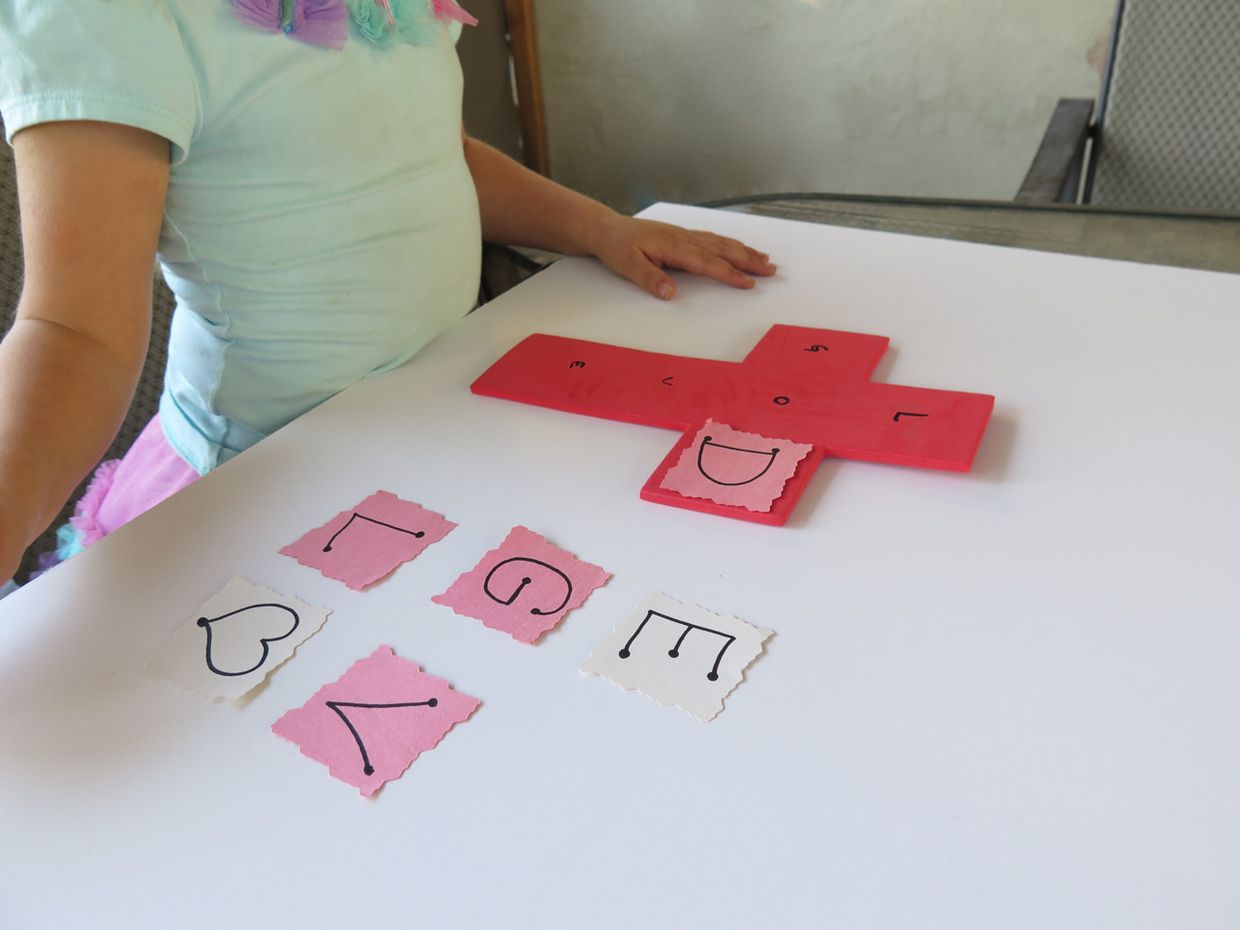 Great idea for Sunday school kids to give to their parents or for sending in the mail to family or people who are shut-in, like nursing home residents!
Try this Bible-based Valentine's object lesson on God's love–all you need is some toilet paper and a sharpie! ;) 
This isn't really a craft as much as it is an activity, but it's a great way to learn verses about Jesus' love! 
This craft is a fun way to teach the names or attributes of God. It might take a little prep for the parent or teacher if you're working with a preschooler who isn't writing yet. 
Find the detailed instructions in this post.
This 14 day countdown with mini devotions is an easy way to talk about God's love with your kids and celebrate Valentine's Day at the same time!
What ideas do you have for Bible-based Valentine's Day crafts for your young children?
Printable Scripture Valentines
Just enter your email below and once you confirm your subscription, you'll be sent an email with your Valentines!