Here are 15 meaningful and unique gifts for your women's Bible study group (for Christmas or any time)! Don't make your gift list without checking out these ideas!
---
1. Christmas Scene Tea Towel
I love this tea towel as a reminder of the Reason for the Season! A unique gift.
2. Bookmark or Pen
This Bible verse faux-leather bookmark would make a pretty (and appropriate) gift for a friend in your Bible study.
You could also gift these Serenity Prayer pens.  There are 36 pens in the set, making each one very affordable, which is great if you have a large group. 
3. Scripture Pendant Necklace
This set of five necklaces is made more inexpensively, while these Scripture necklaces cost more (but might be higher quality). 
4. Bible Verse Stickers
Great for a daily reminder to stick to your water bottle or cup, like this one pictured below. Find a huge variety HERE.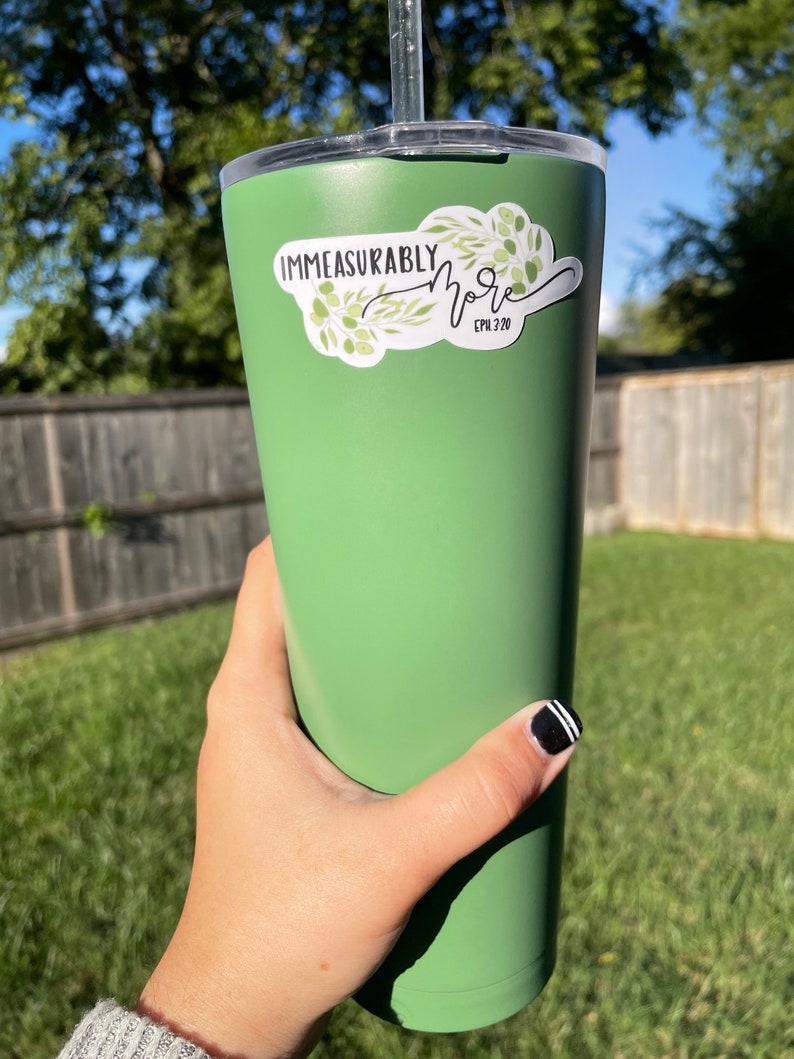 5. Scripture Button
How about a Scripture button? These would be great for your group to pin on their backpack or Bible cover.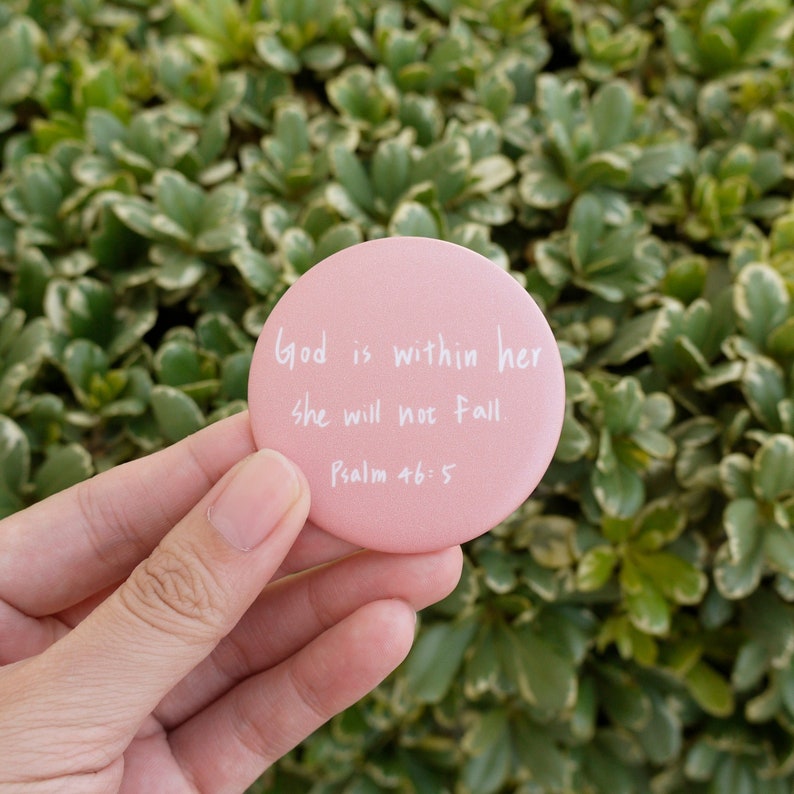 6. Beaded Bracelet 
This Blessed beaded bracelet from Christian Book online is a useful and beautiful gift for your study group members!
7. Trinket Box
These pretty trinket dishes are perfect for keeping rings or another special piece of jewelry, with a Scriptural reminder. 
8. Glass Soap Dispenser 
Love this idea! Grab this Bible verse soap dispenser as a gift for your group members. Useful all year long and a great way to have Scripture in front of you every time you wash your hands. Several different versions are available on Christian Book online.
9. Bible Verse Mugs
Some people feel like mugs are an overdone gift, but I really love receiving them for gifts! You could tuck some homemade hot cocoa inside of this 4-pack of scripture mugs. The cost comes out to $5.63 each! 
10. Devotional Journal
This pretty floral mini prayer request journal is a great way to encourage your friends' faith (get one for yourself too!) – currently priced under $10!
11. Bible Verse Magnetic Notepads 
This set of 12 notepads with Bible verses are a budget friendly gift option. 
12. Personalized Christmas ornament from Etsy.
Something to treasure forever, this personalized ornament can be personalized to the number of members in your study group! This isn't under $10, so it might be best if you're buying for a smaller group that can all "fit" on the ornament! :)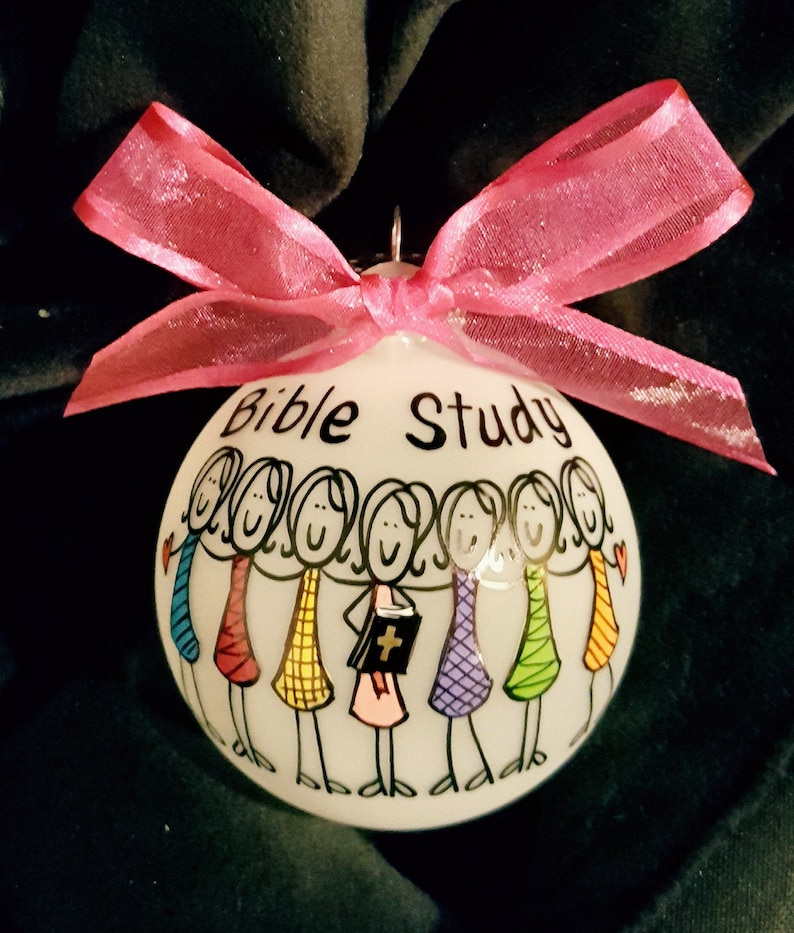 13. Small Ornament
These Names of Jesus mini wooden ornaments are designed for Advent, but could be bought as a set and one given to each group member! 
14. Bible Magnetic Bookmarks
Find and gift a set of pretty magnetic bookmarks that your group members can use in their Bibles or any book they're reading.
15. Christian Fridge Magnets
Grab a set of fridge magnets and split them up to give one or two to each woman in your group! 
I hope these ideas are helpful as you shop for your Bible study group!
Stay on Budget and Give Generously!
Subscribe for the FREE Christmas Budget Planner!